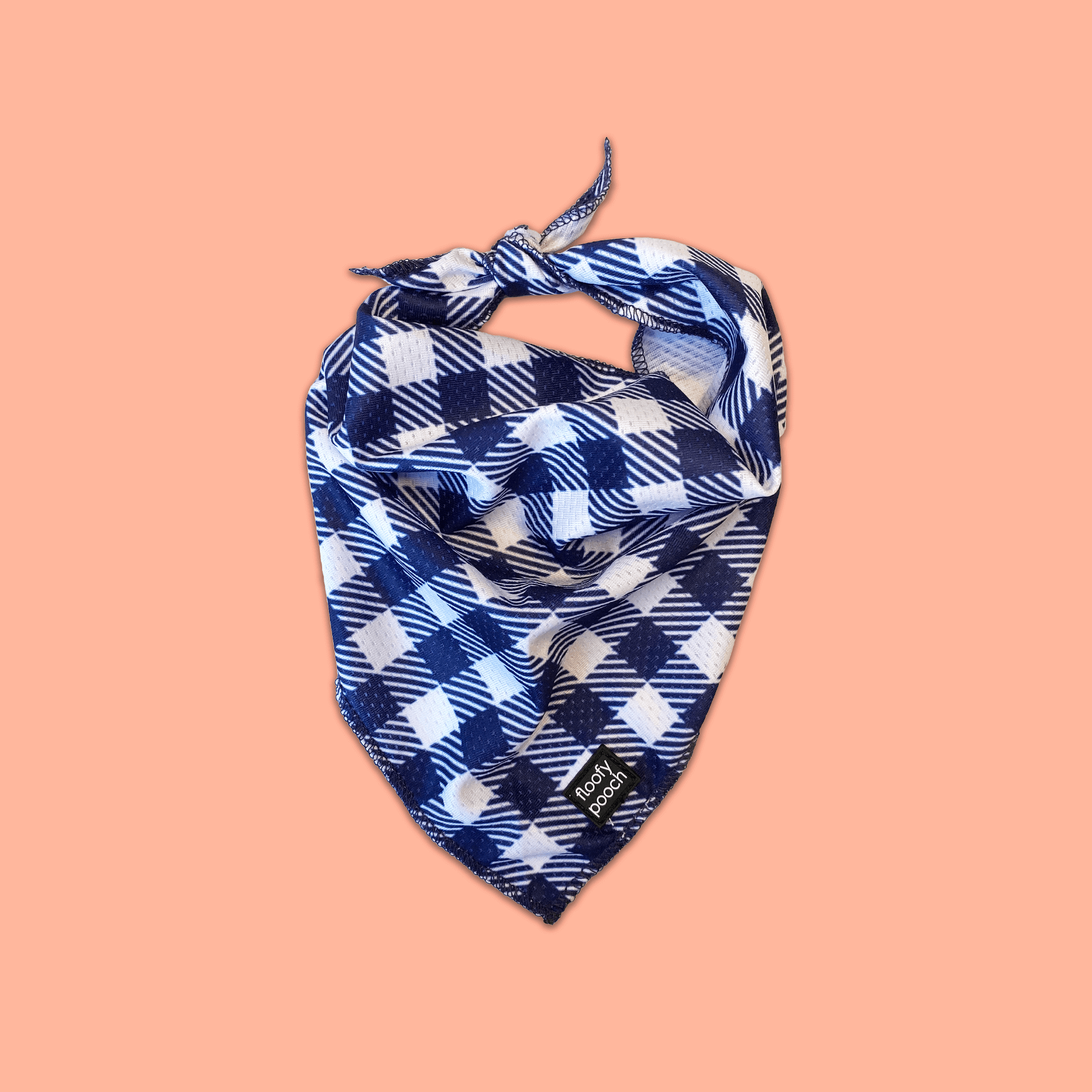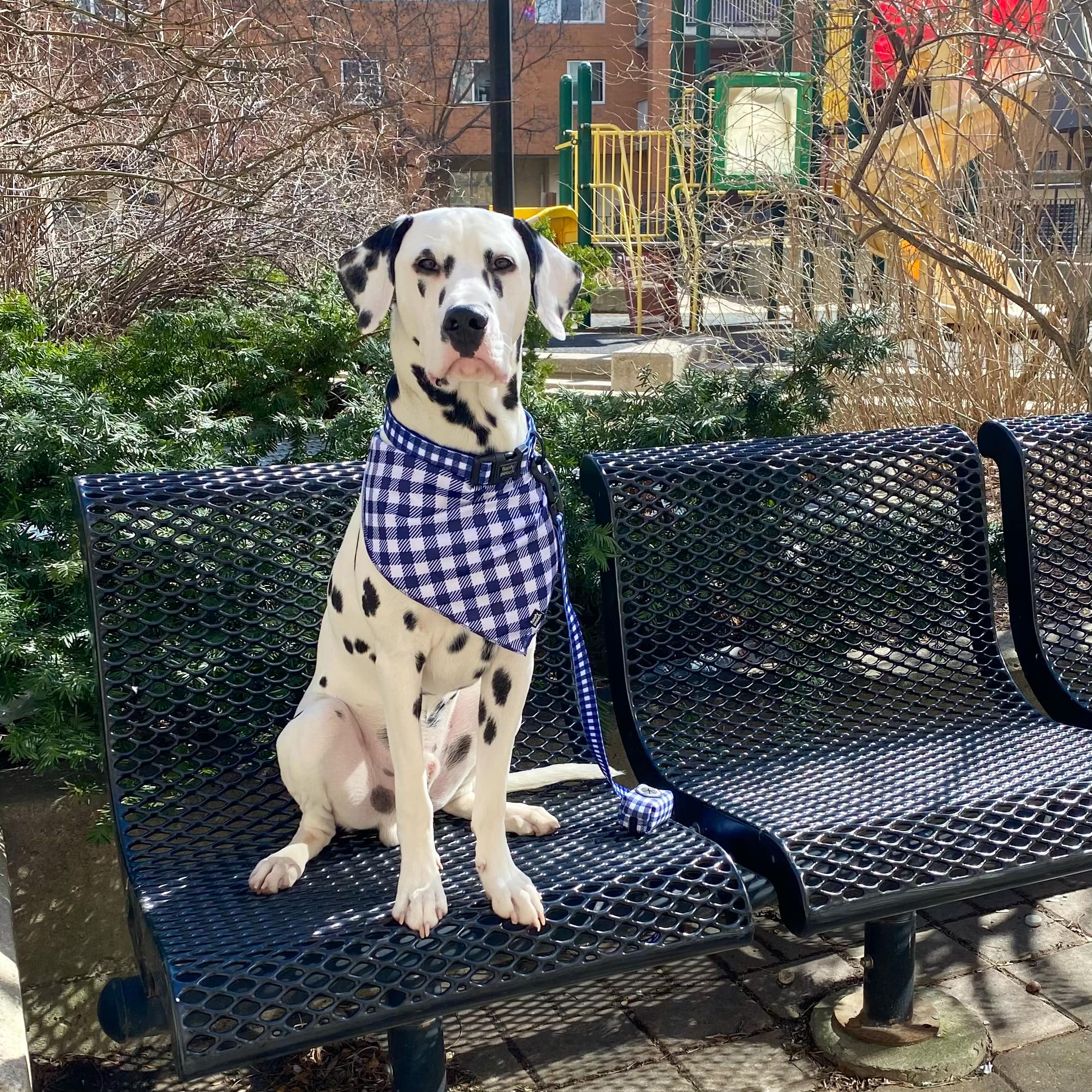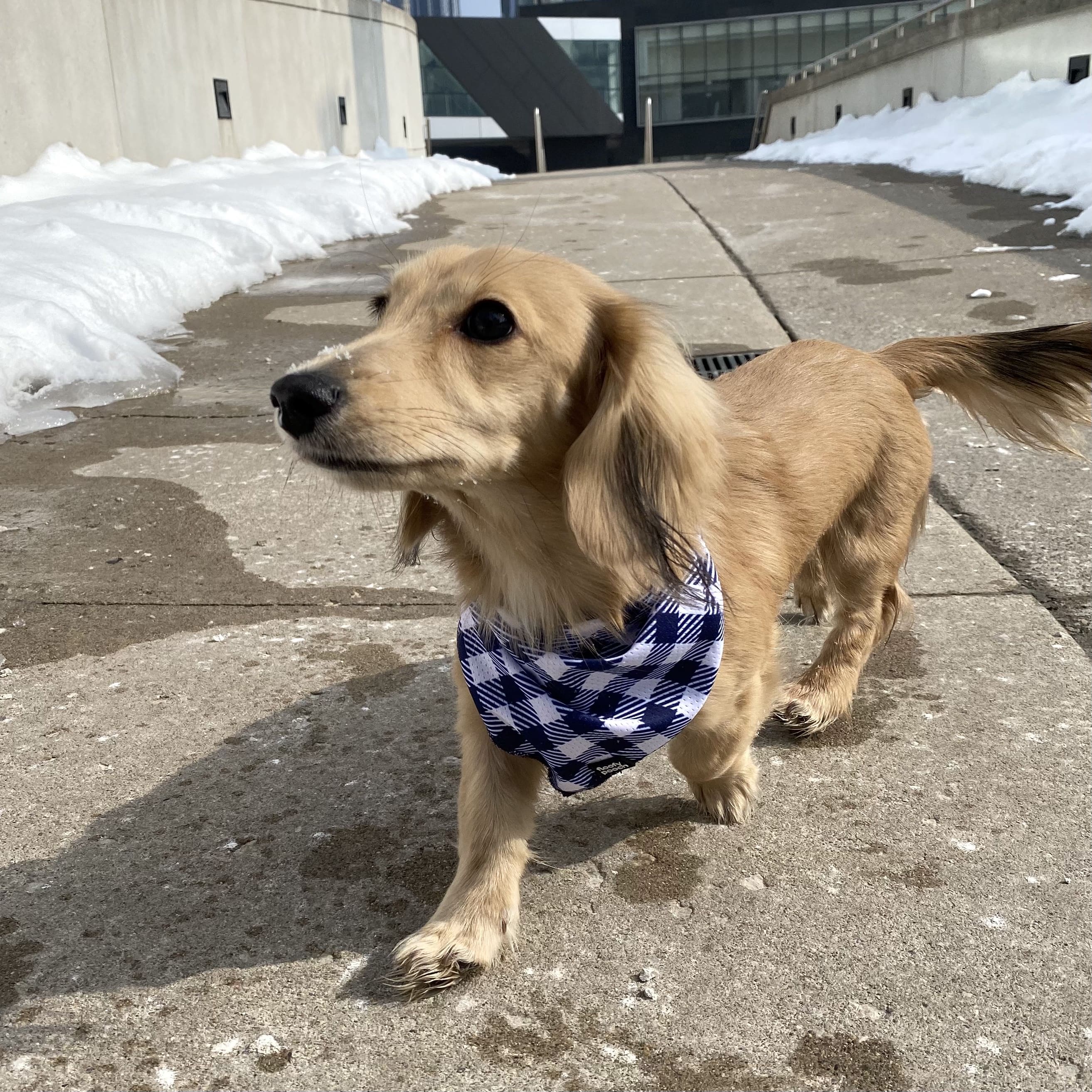 Elevate your dog's style with our bandanas—ideal for park outings, beach strolls, and picnics. Plus, dampen them for a refreshing cooldown on sizzling days! Grab yours now and let your pup strut in style. Featuring a deep blue gingham pattern, for the classiest pooch.
Check out our other items in the Classy Pooch Collection!
Size Small/Medium (S/M):
Size Medium/Large (M/L):
With our bandanas, it's safer to size up if you're not sure. You can always adjust the sizing when tying the bandana!
Easy to Wear: triangle shape is designed for hassle-free tying and
Ultimate Comfort: bandana is soft, lightweight, and breathable
Cooling Feature: dampen the bandana to keep your dog cool during walks
Perfect Gift: grab yours while stocks last!
Share