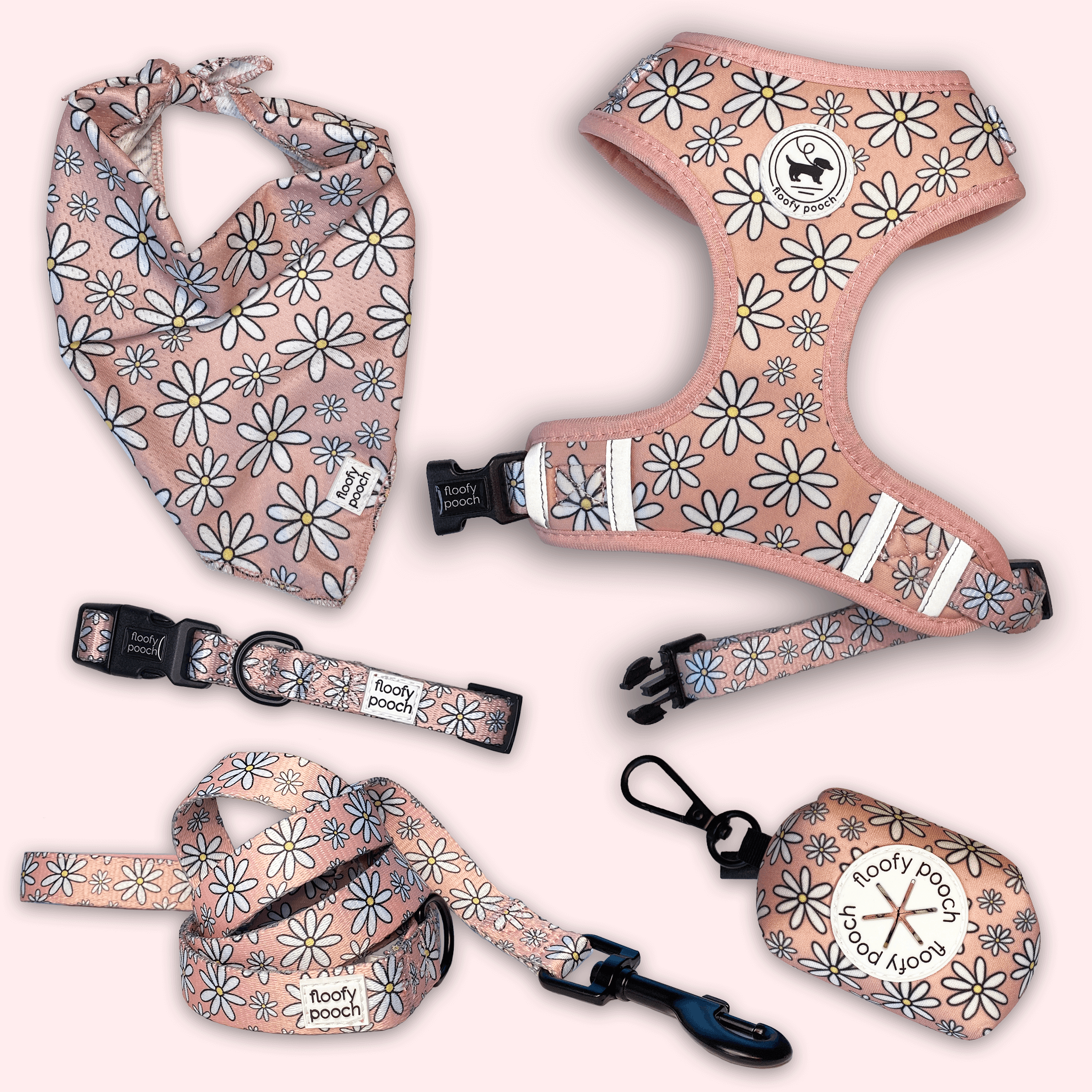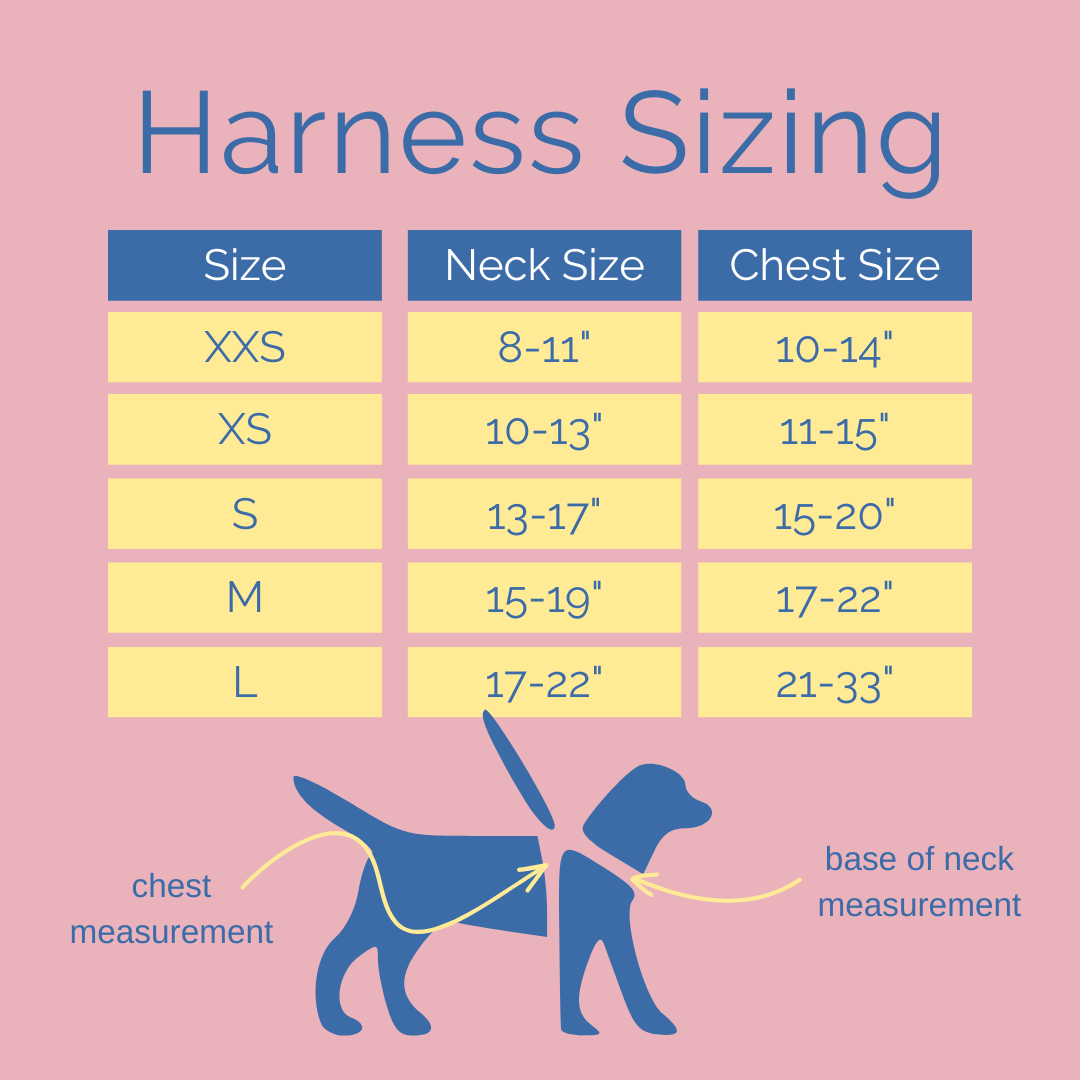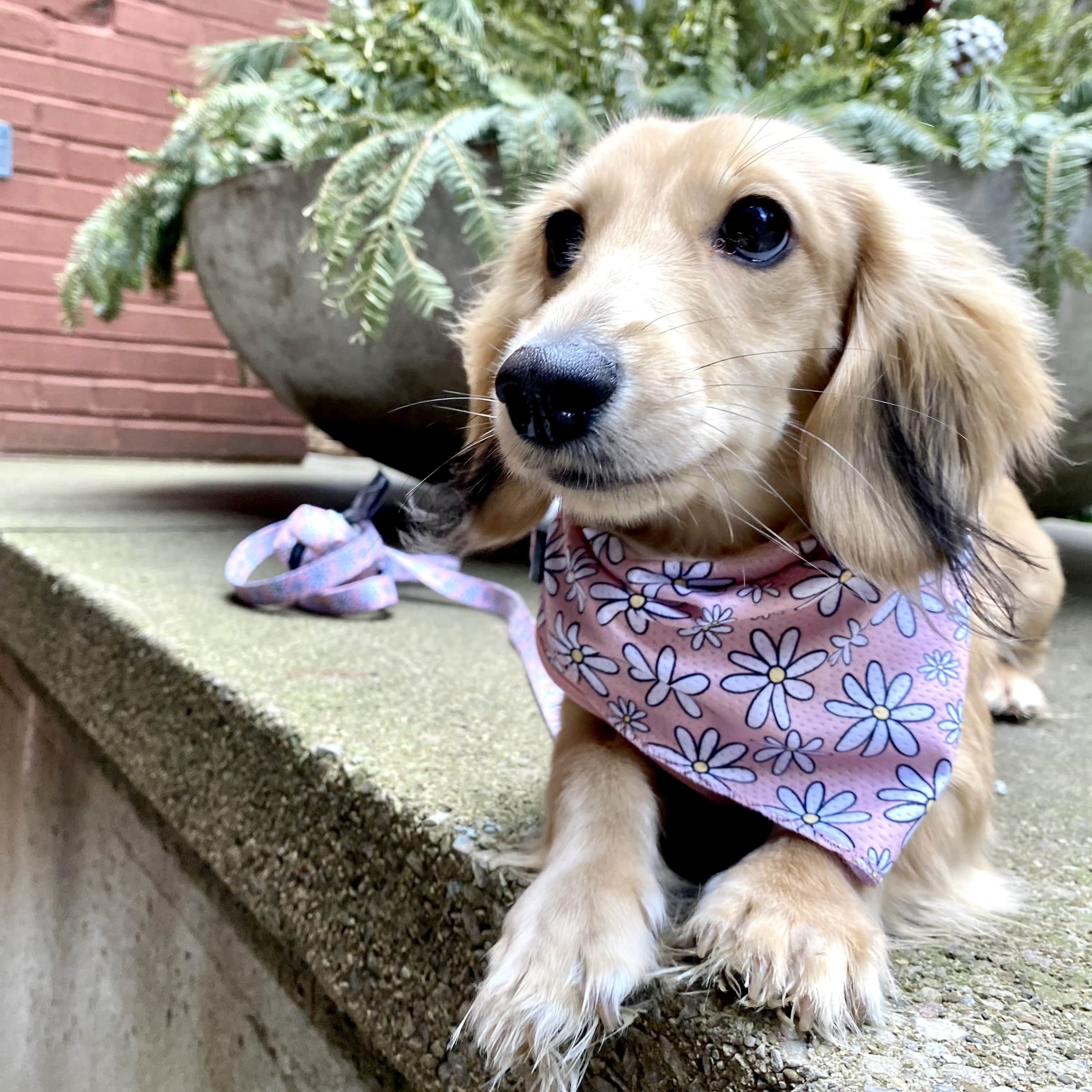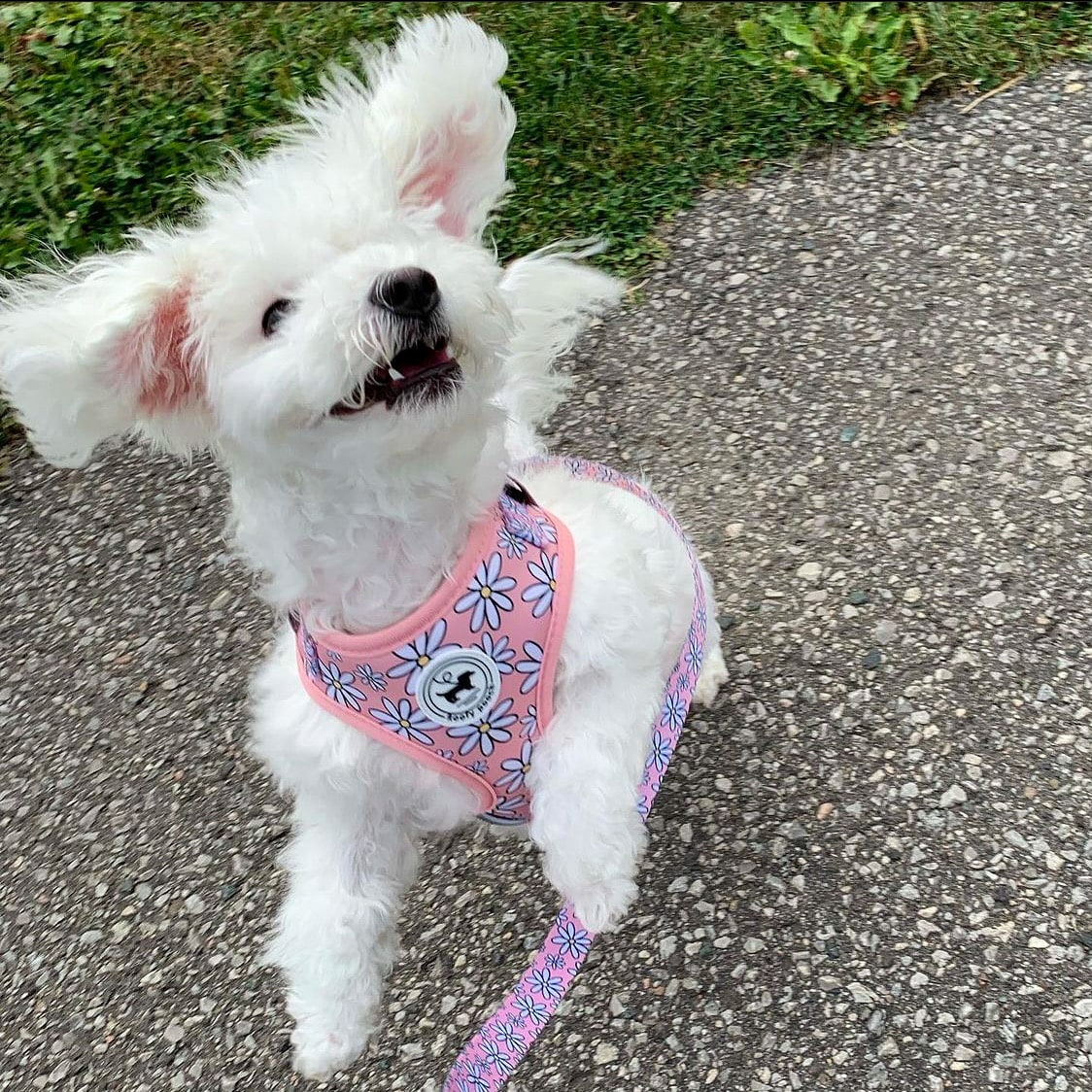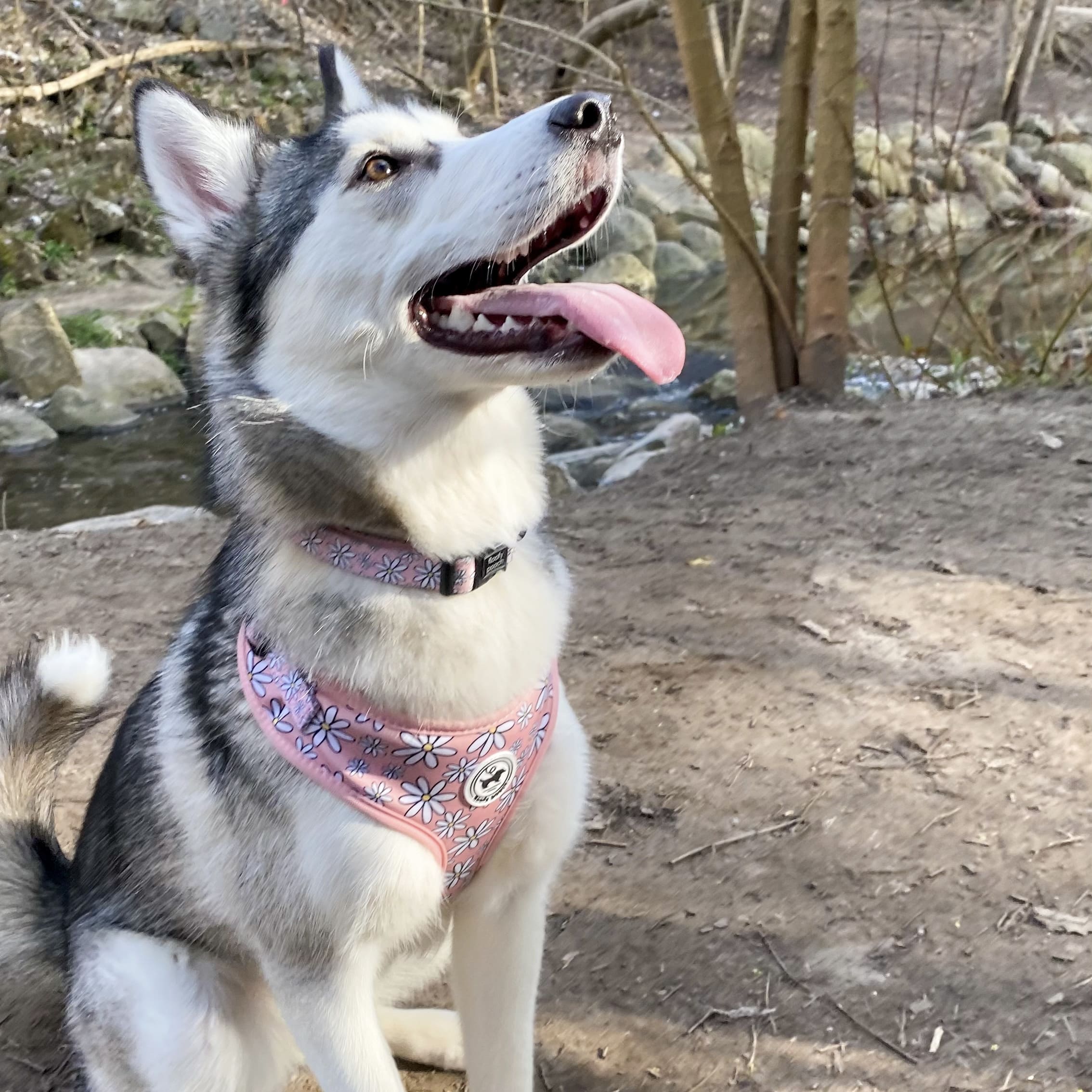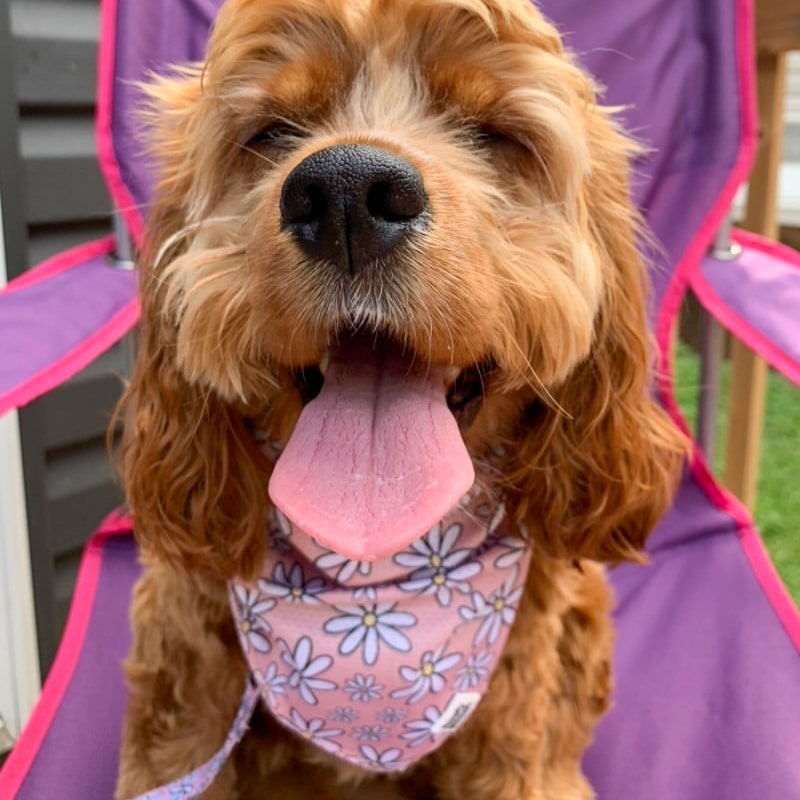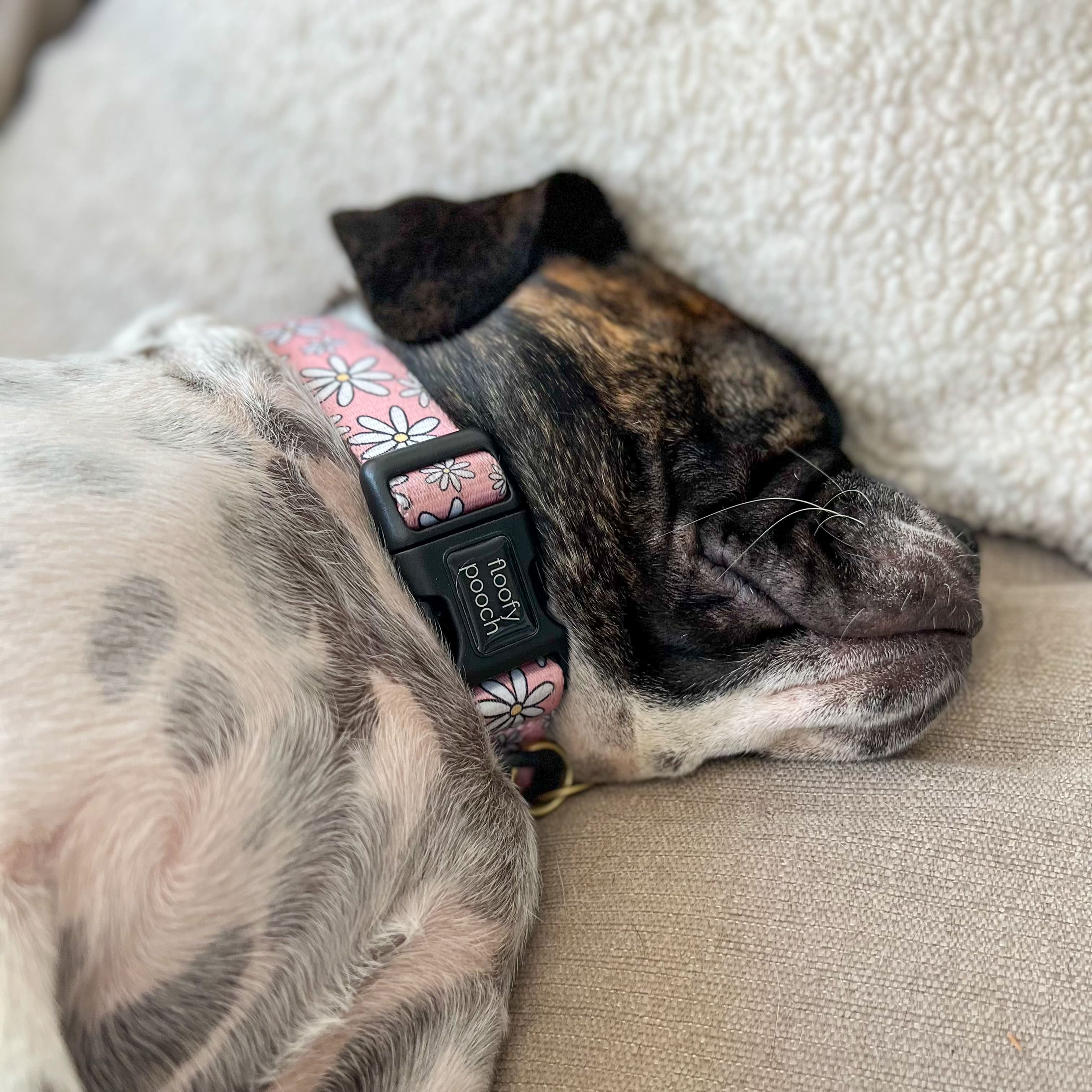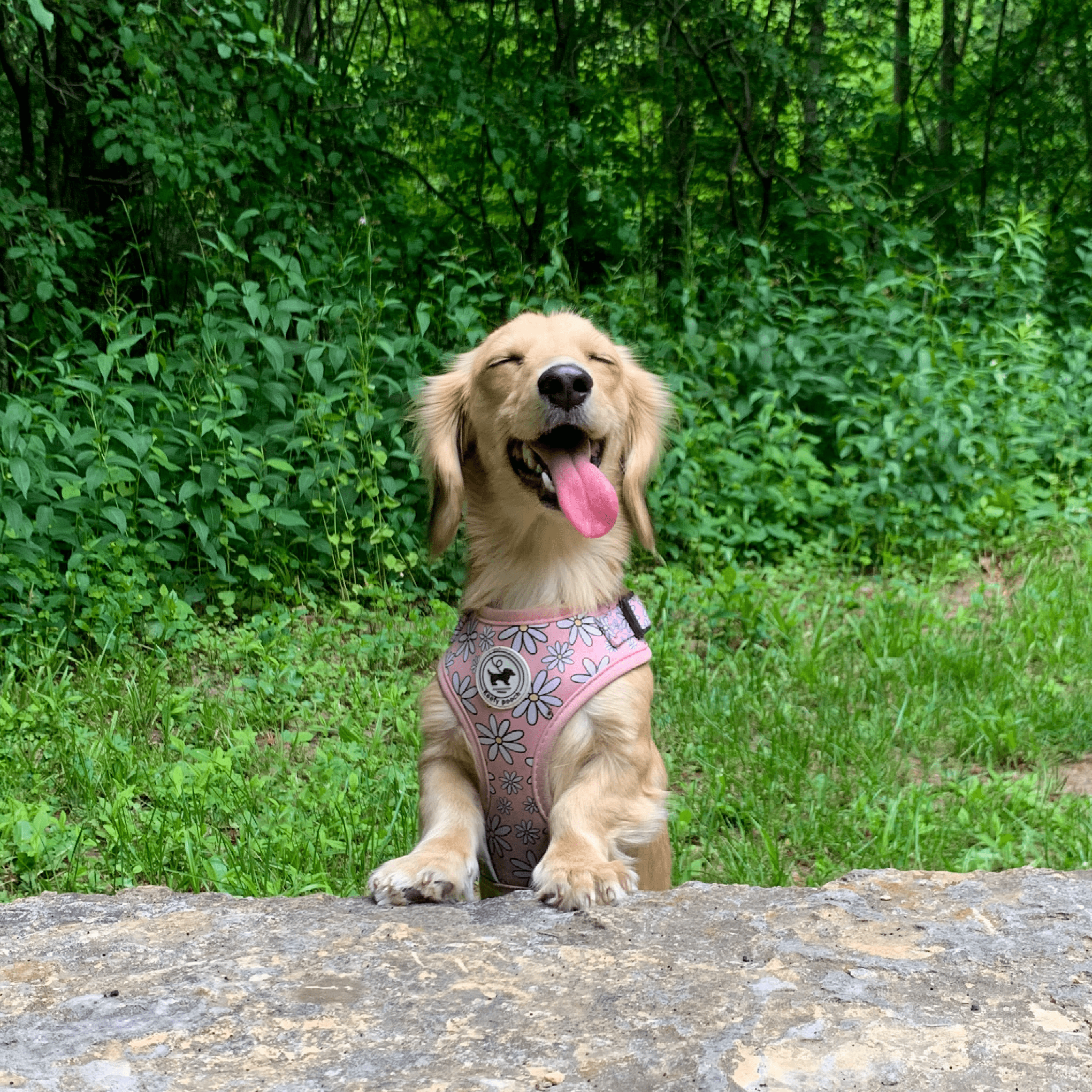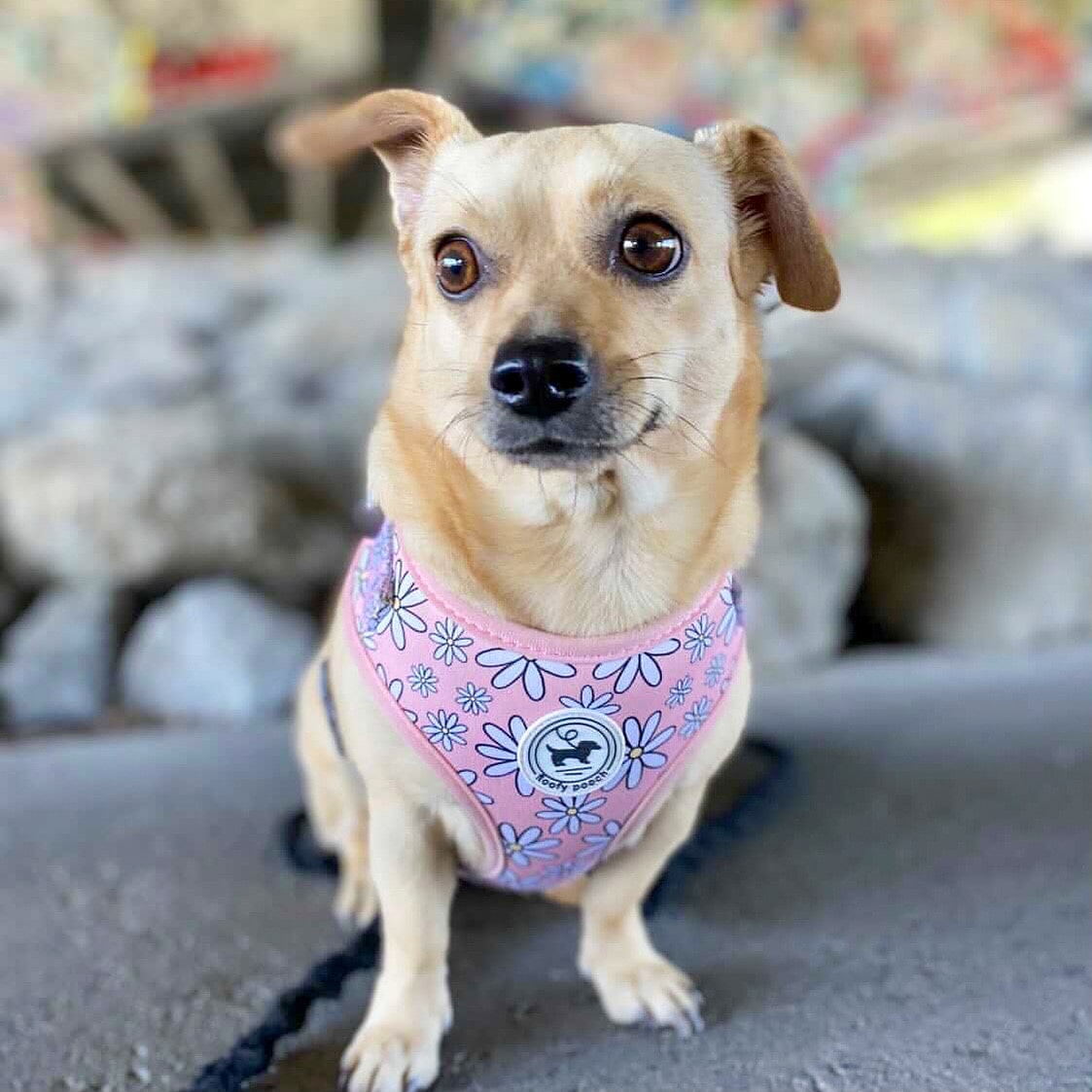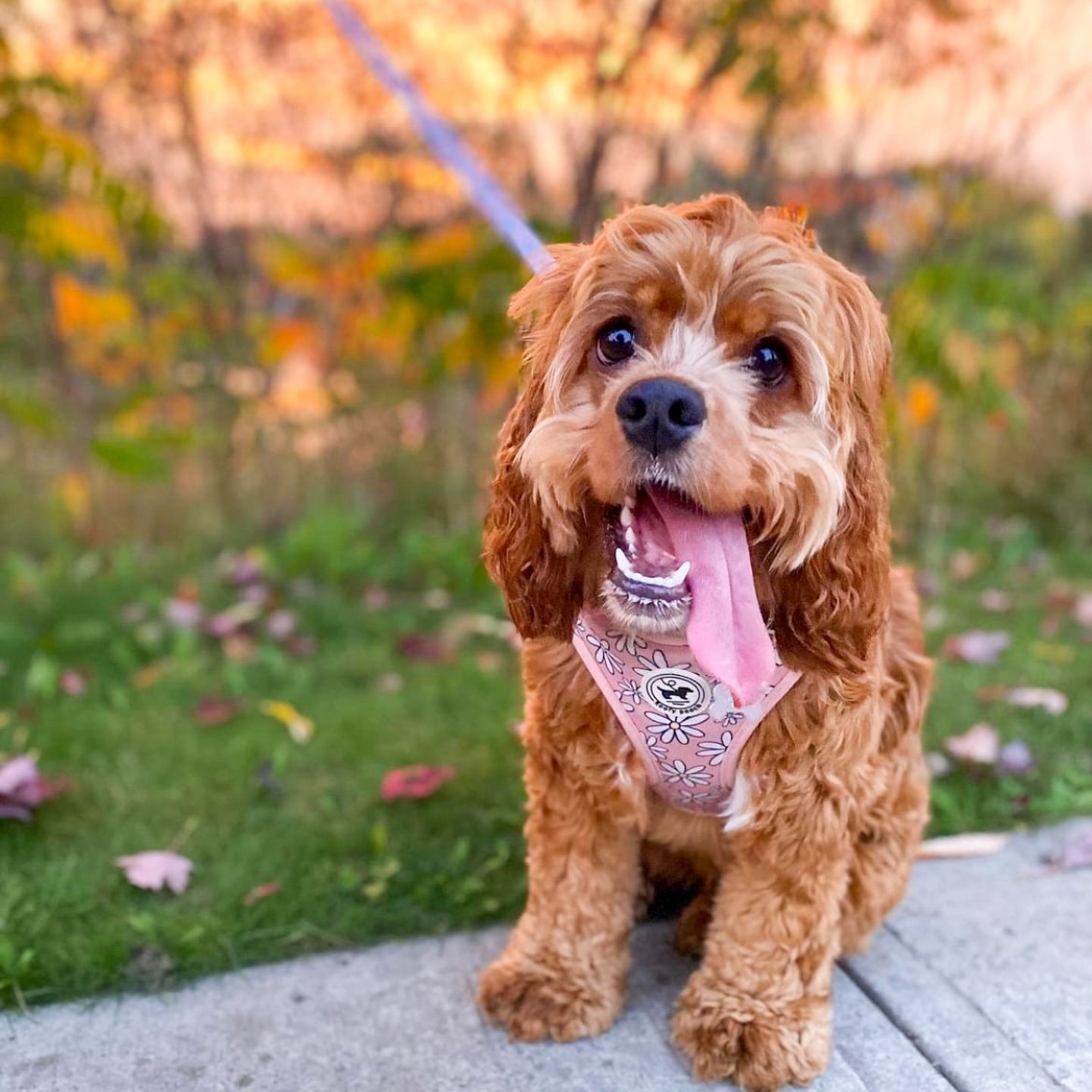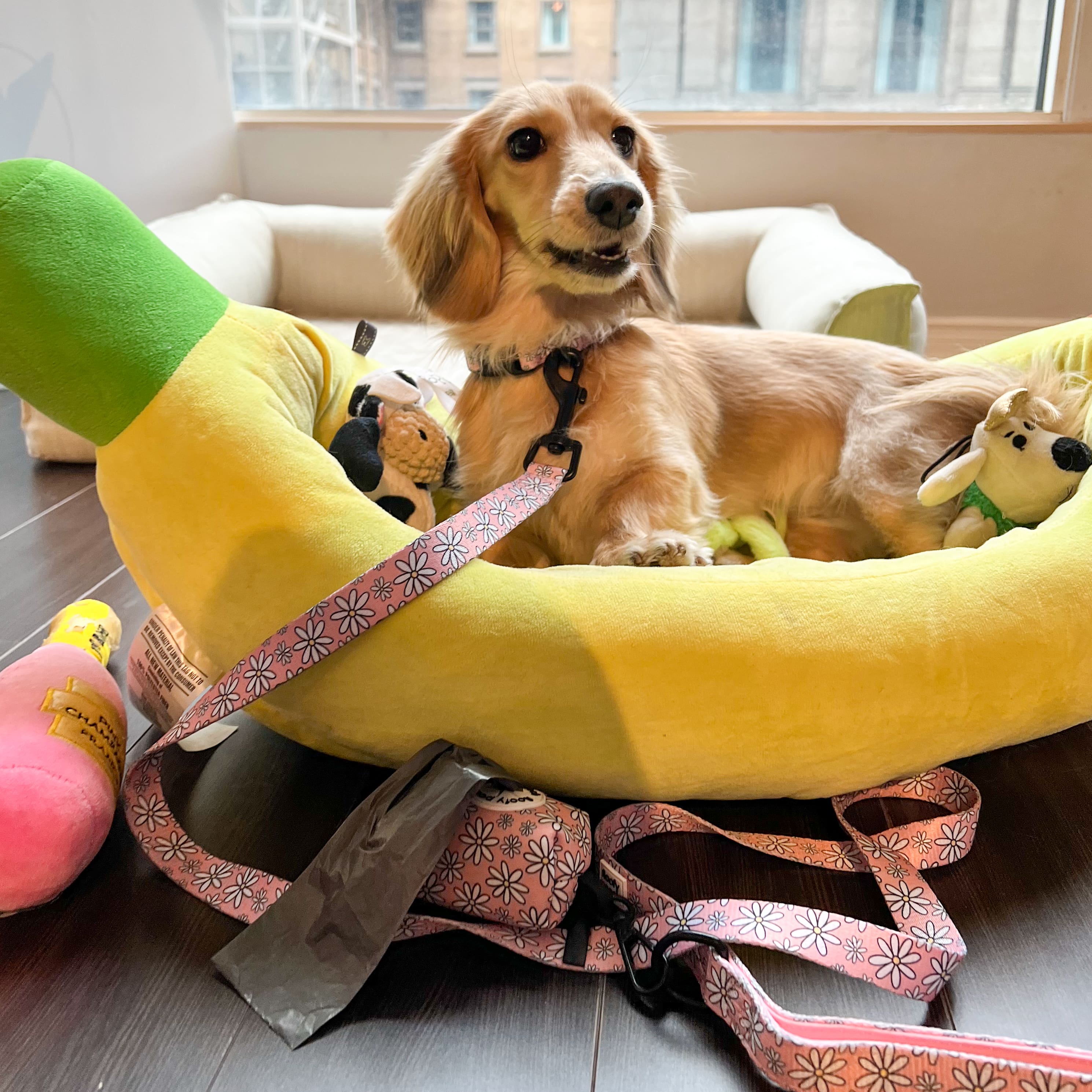 Discover the ultimate solution to your dog walking needs, all in one convenient set! Unleash a world of comfort, control, and joy for both you and your furry friend. Don't miss the chance to transform every walk into a delightful adventure. Featuring a unique hand-drawn daisies pattern on a pink background.
Matching set includes:
Check out our other items in the Pretty in Daisy Collection!
Sizing for harnesses and collars can be found in the photo sides.
Harness:
Lightweight & Breathable: designed for joy-filled, effortless walks
Gentle for Dogs who Pull: recommended for its gentleness, offering control without discomfort
Integrated D-Ring: easily attach your matching leash or a dog tag
Collar:
Lightweight & Comfortable: designed for joy-filled, effortless walks
Quick to Clip: with ease of use at its core, this collar promises a hassle-free experience
Integrated D-ring: easily attach your matching leash or a dog tag
Share
Love this bundle!
I absolutely loved the bundle as did Daisy, my dog. The quality is great and the different pieces are so cute, they bring her character even more to life. The shipping too was exceptionally fast which I greatly appreciated as I was keen on receiving her new walking gear asap. Thank you for putting this beautiful bundle together for my pup.
Amazing!
This set is high quality, and adorable. It's just slightly too big on my shih tzu but she's particularly tiny! Otherwise it's perfect. I'd absolutely order again and the shipping was quite quick!
Canadian company
I love to shop Canadian made
Product was well made and Abby looks sooo cute
Love It!
Thank you so much for this pretty set! Everything matches so well and it really is a one stop shop for everything we would ever need! My bichon frise looks so cute! The shipping was also super fast!
SUCH A CUTE SET!!
Our pup's name is Daisy so naturally we had to get the bundle for her. We love the design and the quality is amazing!